Land Your Next Big Catch Thanks to This Handy Fishing Knot Tool
Slimy fish, water, dirt ooo the joys of fishing. But it's not ideal when you're trying to line your hook for your next cast.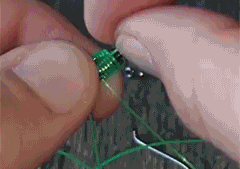 Our fishing knot tool makes quick work of tying any & all of your knots. Tie your entire fly line from the backer to the leader. Or make the perfect knot for simple hooks and lures.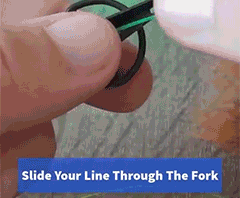 Multi-Function 4 - in - 1 Action to Make Your Fishing Easier
Your quick fishing knot tool doesn't just help you make knots. It can also help you to:
Sharpen your dull hooks to help you snare more fish 
Clip thick lines to make cutting easy 
Clear hook eyes for quick removal 
Tie multiple knots for fish hooks & lures
Pick lines to make untying knots easier 
Quick access with telescopic backpack wire clip
How to Tie Your Fishing Hooks With Our Quick Knot Tool
Size: 9.5*8.7*3.5cm
Material: stainless steel /ABS plastic
Type: Fishing Pliers
Product name: fishing line trimmer
Product use: outdoor fishing
function1: fishing line scissors/fishing tackle/hook grinder
function2: knotting needle/telescopic key ring